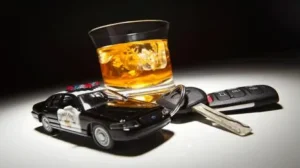 IMPAIRED DRIVER CASE MANAGEMENT PROGRAM (IDCMP)
Community Improvement Associates is an approved IDCMP for the State of New Hampshire which allows us to provide programming to persons convicted of Driving While Impaired.
The Impaired Driver Case Management Program is required for any person who has been convicted of impaired driving to have their license to operate a motor vehicle reinstated. This program is required for the reinstatement of a person's license. The program by State law requires an Intake, Screening and an educational component at a minimum. The educational program is a minimum of 20 hours of classroom instruction with a State of New Hampshire approved curriculum. Further requirements may be required due to the State of NH's requirements, these are determined during the Intake/Screening process.
Components of IDCMP
Intake Interview Screening Educational Component, LADC Evaluation (if determined by predetermined State of NH Criteria) Further counseling/group work or other work determined by the evaluation. (If determined by the MLADC/LADC) Further Case Management (Determined by the State of NH guidelines)
Forms needed for intake:
Certified Copy of your Motor Vehicle Record for the State of NH and any other State that you may have had a DWI conviction in.
Sentencing order from the court you were convicted in
Copy of the Police Report from The Police Agency that arrested you
Copy of Breath or Blood results or documentation of refusal to submit to the chemical test (ALS)
Proof of Disability in order to receive a discount for services
The cost for this program is set by the State of New Hampshire, NHDHHS, Bureau of Drug and Alcohol services.
Intake – $75.00
State of NH payment $70.00 money order only made out to the State of NH
Evaluation - $200.00
Class - $300.00
$350.00 Out of State Intake (If the client is not a NH resident)
Case Management - $60.00 per month (until completed) REQUIRED BY THE STATE OF NEW HAMPSHIRE.
$75.00 – No Call/No Show fee or Cancellation with less than 24-hour notice for intake.
$100.00 – NoCall
PERSONS NEEDING THIS PROGRAM CAN ENROLL BY CALLING OUR KEENE OR MANCHESTER OFFICES.
160 Emerald Street
2nd Floor, Suite 203
Keene, NH 03431
(603) 352-1016
25 Bay Street
Manchester, NH 03101
(603) 623-5052